Your Key to
Online Marketing

Success
in

Japan's Unique Market
Welcome to Hasshin Lab, your trusted partner for online
marketing in Japan. As experts in navigating the unique
Japanese market, we are dedicated to helping your
business thrive by implementing tailored digital
marketing strategies.
Unlock Japan's Market Potential with Hasshin Lab's Expertise.
Are You Facing These Challenges?
Are you struggling to grow your customer base in Japan?

Uncertain about how to effectively communicate with Japanese consumers?

Need help creating culturally relevant content for the Japanese market?

Looking for impactful content marketing strategies tailored to Japan?
Our Tailored Communication Methods
We customize our approach to
best suit your challenges and goals, including:
Localizing product or service
information for Japanese
consumers using advanced AI
technology

Leveraging AI-driven analytics toe
understand the target audiencee
and select appropriatee
communication channels in Japan

Creating captivating branding
concepts tailored to Japanese
preferences, powered by AI
insights

Crafting memorable taglines in
Japanese with the help of
AI-generated suggestions

Designing and executing SNS
communication strategies for the
Japanese market, enhanced by AI
optimization

Planning and producing website
design and content with a
Japanese touch, utilizing AI for a
seamless user experience

Planning, filming, and editing
videos that resonate with
Japanese audiences, supported by
AI-driven editing techniques

Creating and managing email
newsletters and web magazines
for Japan, personalized through AI
algorithms

Designing logos and packaging
that appeal to Japanese
consumers, informed by
AI-generated design trends
Our Process: From Planning to Success
Online Meeting

Listening to your challenges and goals in the Japanese market

Planning

Developing a tailored strategy for Japan

Execution

Creating content, managing SNS,
and distributing ads for Japanese consumers

Analysis

Analyzing effectiveness and
suggesting improvements for the Japanese market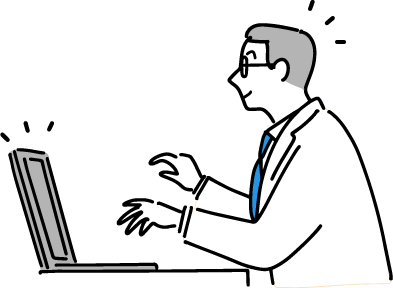 Why Choose Hasshin Lab?
Proven Track Record: Successful collaborations, including a video campaign for leading drone manufacturer DJI, which garnered over 69,000 views on YouTube and caught Apple's attention.
Customized Digital Marketing Strategies: Our range of digital marketing services includes social media marketing, content creation, search engine optimization (SEO), and online advertising. We carefully select and plan the most effective strategies tailored to your business goals and challenges.
Smooth Communication and Project Management: Our CEO, Shinji Murakoshi, speaks fluent English, enabling effective communication with international clients. We believe in the importance of clear communication and strive to ensure our clients feel confident and supported throughout the project.
Expertise in the Japanese Market: Over a decade of experience understanding the unique cultural and consumer behavior differences in Japan.
Discover how Hasshin Lab can transform
your online marketing strategy in Japan.
Contact us today to start your journey towards
success in the Japanese market.